Arrival Hall on Uranus from above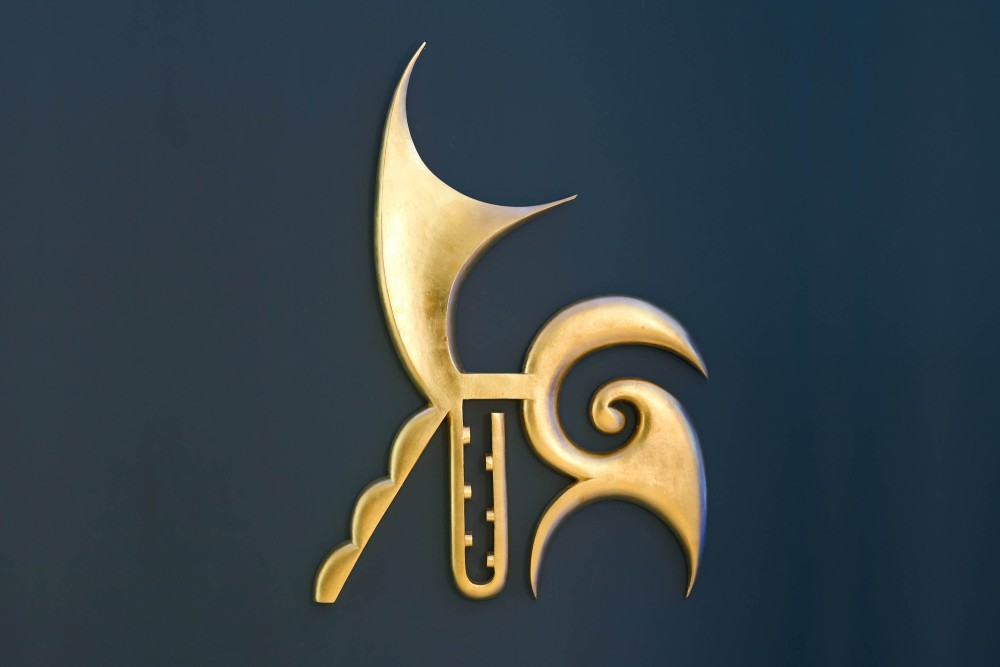 Modern Art with a goldleaf finish.
Expand your consciousness by enjoying a 3D Wall Art Sculpture in a Galactic achitectural design style. This contemporary abstract art object brings wonder and fantasy into your house or public space. When you are approaching Uranus, you will find in the far distance this huge arrival awaiting for you, which is the doorstep to a mysterious and unknown planetary world.
Year: 2019
Sculpting Materials: gold leaf on mixed media/ resin and wood supported
Size: 150 high x 120 wide x 6 thick in cm
Edition: 12
Art Serie: Galactic Art
Design Category: Wall Art
Price: € 4500,-